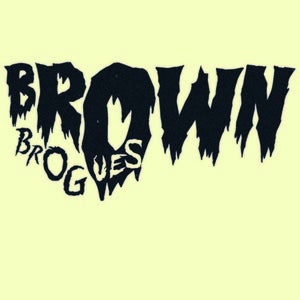 £

10.00 - On Sale
We are proud to bring you the fuzzy debut from Manchester's Brown Brogues.
Recorded to tape at Graceland by Eaglenose over two days.
Tracklisting
1. I Say OH You Say YEAH
2. Mike, I Love You
3. You're Not Mine
4. May I Walk With You
5. Leather Pushers
6. Anyone But You
7. I Drove For Miles Just To Hear About The Book That You're Reading
8. U've Ad It
9. If I Ever See Your Face
10. Born To Lose
Release date: 21/01/2013
Available for pre-order and each purchase comes with a free download of the album.